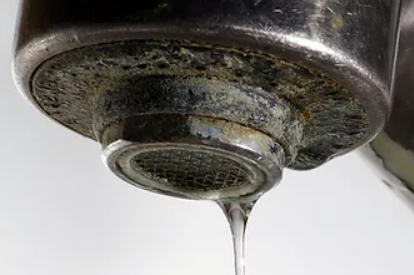 Chemical Removal Water System Is The Best Solution To Get Safe Water!
What is in your water? You should know the answer by being a responsible homeowner. There are thousands of chemicals that can contaminate the drinking water that comes into your house. Obviously, nobody should drink that.
Only a quality chemical removal whole house water system can make water toxic-free.
If you are new to this concept, make sure you read the blog till the end. Here, we have mentioned some toxic chemicals found in your tap!
The Toxic Chemicals That Get Removed By A Chemical Removal Water System
There are thousands of chemicals that can pollute drinking water. Chloramines, Chlorine, THM, and various other volatile and organic chemicals often lead to severe health and structural damage to your body. Get the list form below:
Heavy metals:
It means to lead, arsenic, and mercury. Metals can get mixed with water bodies from coal-burning power plants and industrial facilities.
Pesticides and fertilizers:
Rainwater carries these chemicals from agricultural fields into all the water resources.
Bacteria:
The sewage water can pollute water supplies and produce bacteria.
BPA and other harmful chemicals:
These everyday chemicals can leak all the water supplies. They include plastic chemicals, detergents and more.
Biological contaminants:
These are organisms in the water. Experts call it microbes or microbiological contaminants. Some microbial contaminants include viruses, protozoa, and parasites.
Radiological contaminants:
These chemical elements come with an unbalanced number of protons and neutrons resulting in atoms that can emit ionizing radiation. These are significantly harmful to our health. Some radiological contaminants are caesium, plutonium and uranium.
What Can A Chemical Removal Water System Do?
Since chemicals produce various health problems, it is necessary to get rid of them.
1) A chemical removal system can effectively remove all the chemicals and make toxic-free, safe and clean drinking water.
2) These systems have a powerful, energy-efficient transformer along with a smart filter distributor. They get designed to save more water and stop the chemical discharge.
3) A chemical removal filter filters unwanted elements from the pipeline to promote the flow of fresh, pure and safe water throughout your home. If you consider a leading company, their products come with a 10-year warranty. And does not use any chemicals or water softening salts in its process.
Bottom Line!
To buy a chemical removal whole house water system, you can consider our company like Canadian Smart Home Solutions. We offer the best water treatment solutions to improve water quality. You can go through our other blogs to become more informed.