COMMERCIAL WATER SYSTEMS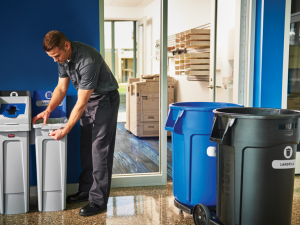 Are you looking for the best commercial water treatment system for your business? Canadian Smart Home Solutions can assist! We offer a wide range of options for water filtration, purification, and softening. If you are not sure what type of commercial water system will suit your application, our team can give you the right advice and help you make an informed decision. We can provide full installation and maintenance services for all our products, including commercial building water softener, commercial water filters, and commercial reverse osmosis.
Commercial Water Softener Ontario
Our high-efficient water softener system is designed for a wide range of businesses, including hospitals, apartment complexes, restaurants, schools, factories, and more. Our commercial water softener will help ensure efficient business operations and provide cost savings by reducing water and energy consumption.
Commercial Reverse Osmosis
We offer commercial reverse osmosis systems designed for different types of commercial applications, including drinking water, food and beverage processing, industrial processes, boiler feed, humidification systems, and more. Our reverse osmosis water filtration systems produce high-quality process water by removing Total Dissolved Solids (TDS) from the water.
We pride ourselves on providing the best commercial water solutions for our clients. Our commercial water systems are designed to deal with high flow rates, 24×7 operations, and are highly resistant to failure. If you have any questions about our products, please feel free to contact us.
OUR COMMERCIAL PRODUCTS
Iron/Sulphur/Manganese Filters
Turbidity Filters
Water Softeners
Chemical Removal Filters
Reverse Osmosis Systems
Cooling Tower Side Stream Filters
Water Conditioners