Residential Water Systems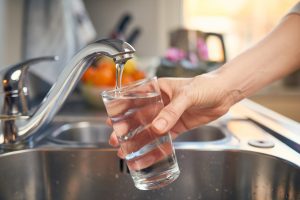 Canadian Smart Home Solutions comes with an entire range of whole-home water treatment systems. Our residential water treatment products include a Premium Whole Home Water Filtration system that removes heavy metals such as lead, iron, cadmium, etc., water softeners, ultraviolet sterilizers systems, Water Softener plus Chemical Removal System, Iron removal/ manganese, Reverse Osmosis Systems, etc. Our products are designed and made with smart engineering.
All these devices are easy to use and these assure dependability of the design. Single vessel systems are recommended when you don't need a high flow rate of water or 24×7 usage. These systems are all failure resistant, have the maximum flow rate while these also avoid channeling that causes unfiltered water to pass through the system.
If you are concerned about the poor quality of your water in your home in your residence. Canadian Smart Home Solutions has got you covered! Whether the chemicals are making their way into your water supply or you have hard water issues, our water treatment systems can make your water safe and healthy for use in your home. Our water softeners will eliminate all the chemicals that cause scale deposits. These never compromise the water quality. Contact us for pro solutions.
On the other hand, the Iron filters eliminate the staining and the unwanted odors caused by the presence of excess iron and manganese in your water supply. Also, our specialty filters, reverse osmosis systems and filtering equipment can fight various unwanted additions to your water in the household. Call us to know more about our services.
Residential Products:
Water Softener plus Chemical Removal System
Iron removal/ manganese
Reverse Osmosis Systems
Premium Whole Home Water Filtration system
Water Softeners
Ultraviolet Sterilizer Systems